ISIS beheadings of journalists are against Islam, says Abu Qatada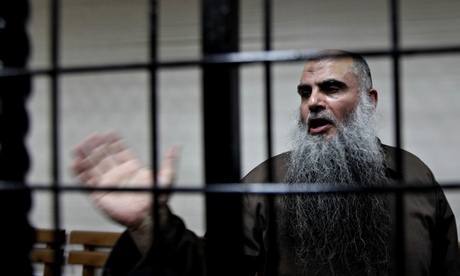 The judge's announcement took less than five minutes. Abu Qatada's brothers, children and sisters remained on a court bench, some of the women weeping as journalists pressed against the courtroom cell to ask the Salafist leader about his views on ISIS violence.
Latest for the Guardian, on Abu Qatada's appearance today in Jordan's state security court. His final trial has been delayed to September 24.